This is crucial to any NW hip hop head.
Over at Taco Neck Chronicles (a very dope site that you would do well to check out), Pegee13 wrote:
SUNDAY, FEBRUARY 21, 2010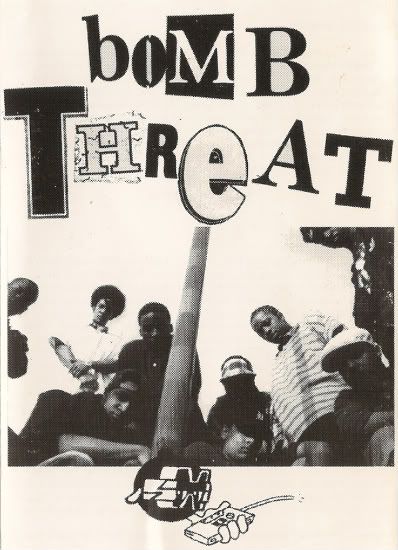 If ever there was an obscure, Oldominion related release this is it. In fact this would be the Holy Grail of such releases. This tape would not only serve as a launching pad for Oldominion artists Dialog (now Destro), NyQwil, and Snafu, it would also introduce the world to Shakespere (now Libretto), Bleek (now Pricy), and the world renownedLifesavas.

I'm not exactly sure how many copies of this are out there but I know that it is rarely talked about or referenced anywhere. I feel that I would be doing Portland hip-hop a grave injustice if I didn't post this. To me it is the flagship release of mid 90's Portland hip-hop (along with DJ Wicked's first mixtape and Harsh Game For The People by Cool Nutz) and may never again shine like it did when I was a 16 year old kid, if the world were not to rediscover it.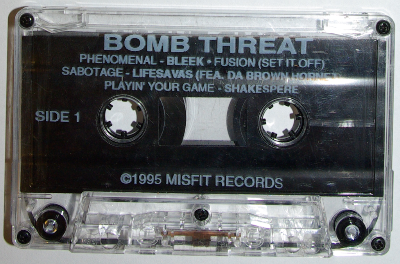 1. Phenomenal by Bleek
2. Fusion (Set It Off)
3. Sabotage by Lifesavas ft. Da Brown Hornet
4. Playin' Your Game by Shakespere
5. Who I Be
6. Face Da Music by B-Thot (Dialog & NyQwil)
7. That's Why by Snafu & Tuk
8. The Incident
9. Bomb Threat

All songs produced by Jumbo
DOWNLOAD BOMB THREAT HERE
DOWNLOAD HI-RES ARTWORK AND LINER NOTES H
ERE
UPDATE: If you had trouble with track 3 you can click Here to download it by itself. Let me know if there are any more problems.